Online Student Life at Butler University
Online Learning Experience
Online or in person, you're guaranteed a top-tier, student-centered education at Butler University. Ranked No. 1 in Regional Universities in the Midwest by U.S. News & World Report in 2022-2023, our University can offer you quality instruction from experienced instructors no matter where you are.
Request More Information
Complete this form to receive information about coursework, admissions, tuition, and more.
Flexible, Quality Online Degree Options
The 100 percent online programs at the Butler University College of Education help you advance your career and achieve your goals without uprooting your life. No matter where you are, you will receive individualized support from student-focused faculty. Our online programs seamlessly move the classroom experience to the online world, so you'll graduate ready to succeed.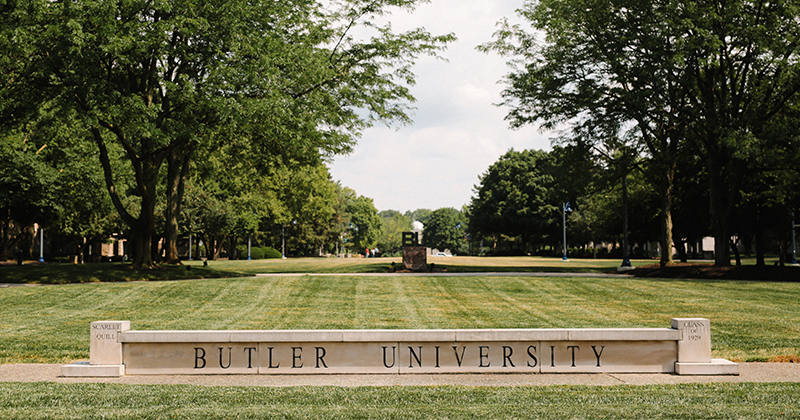 Meet Your Butler Support Team
We're here to support you on your journey, from inquiry to graduation. Your Butler team consists of experts committed to your success.
Your enrollment counselor works with you from your first inquiry to when you start classes. Any admission questions you have can be directed to your enrollment counselor.
Your student success coach will support you from your first courses to graduation, ensuring your success as a student at Butler University's College of Education and keeping you on track to graduate.
Student Resources
Our team is ready to ensure you have what you need to succeed, from application to graduation. We get to know your unique goals and apply our expertise to helping you achieve them.
| | |
| --- | --- |
| Academic Advising | Ongoing access a faculty or staff member who will help you outline steps for achieving academic and career goals. |
| Disability Support Services | Individualized services can be developed on a case-by-case basis. Specific adjustments are determined based on academic history and diagnostic data. |
| Financial Aid Support | Financial counseling to help prospective and current students find the best financial option to attend the University. |
| Counseling and Consultation Services (CCS) | Butler's licensed and professionally trained staff offers counseling services to all currently enrolled students. |
| | |
| --- | --- |
| Handshake | A Handshake account will be created for you automatically as you begin your first semester at Butler to help you schedule advising and find prospective employers. |
| Interview Prep | Prepare with our online Guide to Professional Success or watch interview prep and networking videos through our partner Candid Career. |
| Networking | Reach out to Butler graduates through Bulldogs Connect (powered by Wisr). |
| Webinars | View webinars on resume building, interview skills, and more in sessions presented by career advisors. |
Why Choose Butler University?
Technology Requirements
As an online student, you'll have support from our help desk. No matter your issue, our highly trained team can help ensure that you can access your coursework wherever you are. Technology support for our learning management system is available at 855-480-7431 (toll free) or 317-207-7151 (local).
Internet Access
A stable internet connection is required.
Required Hardware

A computer (desktop/laptop) or mobile device (smartphone/tablet) with the most recent browser version
Speakers/headphones/earbuds for listening to audio or videos presented in courses
A webcam for interacting in course activities that require video feedback from students
A microphone for discussion in online courses
Frequently Asked Questions
Yes, absolutely. Online programs at Butler are explicitly designed with busy working professionals in mind, including those with personal and professional responsibilities.
As long as you have an internet connection and can commit to the time it takes to complete coursework, you can continue in the program. Some courses have fieldwork experiences that need to be completed. If you think you may be deployed at the time you'll need to complete those, speak with a counselor directly.
Yes. Most programs allow you to take a break without losing the progress you've made in your program. You can take up to seven years to complete our online degrees.
A cohort allows you to build deeper relationships with peers and faculty, expanding your network, support system, and career opportunities by moving you through classes in step.