Master of Science in School Counseling
Promote Educational Success and Well-Being for All Students
No. 1 Ranked University in the Midwest
Request More Information
Complete this form to receive information about coursework, admissions, tuition, and more.
Duration

2-3 years

Cost per Credit

$700

Credit Hours

60
Program Benefits
No GRE required
700 hours of hands-on experience
Dual-licensure in mental health counseling option
Study abroad option
Prepare to Impact Lives with an MS in School Counseling
The Master of Science in School Counseling features online coursework and hands-on experience that prepares you to pursue licensure as a professional school counselor in Indiana. Requirements vary by state. Expert faculty teach a rigorous curriculum that positions you for success as a school counselor at the K-12 level. Throughout the online master's in School Counseling program, you'll take courses that align with national standards while emphasizing diversity and inclusion.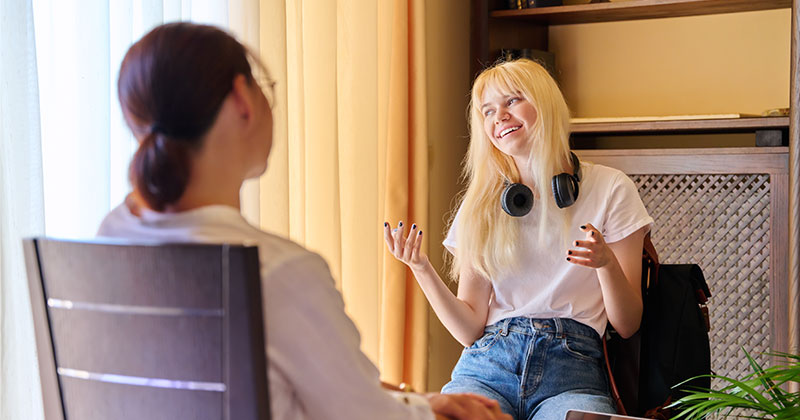 Bring Your Expertise to Public and Private K-12 Schools
Graduates of our online master's in School Counseling program work in K-12 schools as counselors, career advisors, and more. The need for school counselors is expected to grow 10 percent between 2021 and 2031, resulting in about 32,000 new positions.1 The coursework mirrors our successful on-campus program, which has boasted a nearly 100 percent job placement rate for the past decade.
Career Outlook
Gain the Skills and Experience You Need as a School Counselor
The online master's in School Counseling degree program includes courses that delve into legal and ethical issues in counseling, human development, diversity, career and life planning, and more. You'll explore emerging trends, such as the use of data and evidence-based practices with a heavy emphasis on diversity/equity/inclusion (DEI), child mental health, and the impacts of trauma. Through a combination of elective credits and one additional course, students can work to become licensed as mental health counselors.
Course Highlights:
ED 575 Human Development Over the Lifespan
ED 685 Trauma and Crisis: Prevention and Response

ED

671 Administration of Counseling & Guidance Services

ED

501 Assisting Grieving Children
View Complete Curriculum
Start Your Application Today
No prerequisite coursework
To apply to Butler's online master's in school counseling, you'll need:
Bachelor's degree from a regionally accredited four-year college or university
Cumulative undergraduate GPA of at least 3.0 on a 4.0 scale
Official transcripts for all previously attended undergraduate and graduate institutions
Two letters of recommendation
A personal statement
An interview
Based on the state you live in, the state requirements for licensure as a school counselor (or equivalent) may vary. You can find more information on our state restrictions page.
View Application Process
Affordable Tuition for a High-Quality Degree
Butler University is committed to offering affordable, competitive tuition. Speak to an enrollment counselor to discover the multiple ways to finance your degree.
Learn More
What You'll Learn
Our graduates are prepared to pursue licensure as K-12 school counselors. Our forward-thinking curriculum meets state and national standards and ensures you're ready to meet the modern challenges that students face.
Program Outcomes
Collect, analyze, and use data to inform practice
Have the knowledge, awareness, and skills necessary to work from an ethical and culturally responsive lens across the school community
Demonstrate knowledge and skills in college/career, academic, and social-emotional counseling
Articulate the importance of leadership, advocacy, equity, and systemic change to create positive school climates for all learners
Faculty Spotlight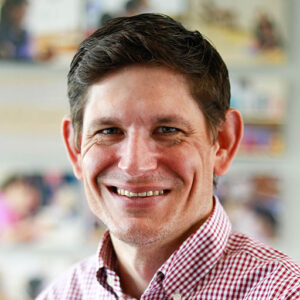 Dr. Nick Abel, Associate Professor
Courses taught:
ED 547: Appraisal: Theory and Technique
ED 553: Professional, Legal, and Ethical Issues in Counseling
ED 572: Fundamental Counseling Theory and Technique
ED 671: Administration of Counseling and Guidance Programs
ED 676: Consultation, Collaboration, Leadership, and Advocacy in School Counseling
ED 722: Internship in School Counseling
Dr. Abel joined the College of Education (COE) faculty in 2013, obtained tenure and promotion to associate professor in 2019, and was appointed Chair of COE Graduate Learning and Teaching that summer. Dr. Abel previously worked as a professional school counselor at the elementary and high school levels and wrote his dissertation on academic resilience in African American and Latinx high school students. Dr. Abel frequently presents at state and national conferences and is interested in teaching and research that supports the effectiveness of school counselors including the efficacy of specific interventions, the use of data and evidence-based approaches, and strategies to build comprehensive school counseling programs. Dr. Abel also serves on many university committees and workgroups and is interested in expanding graduate studies within COE and across the university.
Expert Butler University Faculty
Our online classes are taught by experienced Mental Health and School Counselors who understand what it takes to succeed in the field. They are all experts in the subject matter, well-known nationally for their work in the field, and ready to help you on your educational journey.
Quality Online Education from a Top-Ranked University
Our online programs are designed to provide the flexibility you need along with the in-depth instruction that prepares you to positively impact communities and individuals. You'll study with expert-level faculty with years of experience in their fields who bring their real-world understanding into the virtual classroom.
Discover Online
Answers to Common Questions
Find answers to common questions about Butler University's online programs. For information not covered here, our expert admission team is available to provide additional details and guidance.
Source
U.S. Bureau of Labor Statistics. Occupational Outlook Handbook. School and Career Counselors and Advisors. Retrieved from https://www.bls.gov/.