Online Master of Science in Mental Health Counseling
Duration

2-3 Years

Cost per Credit

$700

Credit Hours

60
Program Benefits
No GRE required
700 hours of hands-on experience
Addictions counseling focus area
Earn a Master of Science Degree that Makes a True Difference
The MS in Mental Health Counseling offers hands-on training and a pathway to dual-licensure in mental health counseling and clinical addictions counseling. Experienced faculty present a rigorous curriculum that is aligned with national and state standards. Our coursework prepares you for licensure in Indiana. Requirements vary by state. The program focuses on evidence-based practices and features partnerships with large mental health agencies locally for practicum and internship. You'll graduate ready to help others in just 2-3 years.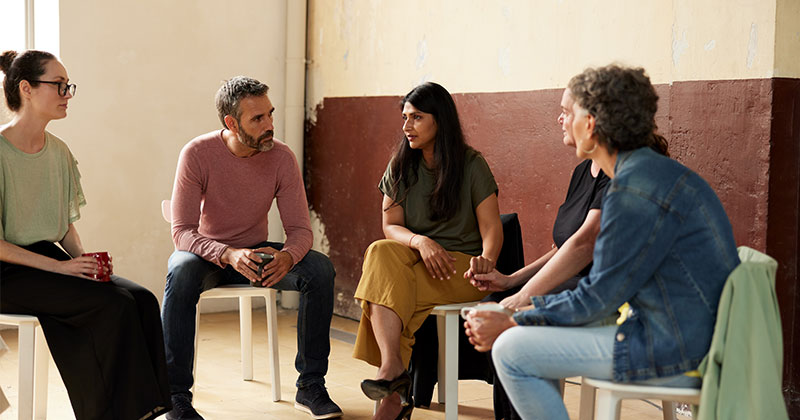 Prepare for In-Demand Mental Health Careers
Upon graduating with your MS degree, you'll be on your way to dual-licensure in mental health counseling and clinical addictions counseling. Our graduates pursue careers in a variety of settings, including private practice, clinics, schools, addictions and recovery organizations, and inpatient and outpatient hospitals.
Career Outlook
Master's-Level Mental Health Training for Present-Day Issues
Our theory-to-practice model ensures rigorous grounding in foundational knowledge, hands-on practice, and forward-thinking approaches. Each class offers opportunities for meaningful engagement with students and faculty.
Course Highlights:
ED 577 Group Procedures
ED 630 Diversity and Similarity
ED 571 Career and Life Planning
ED 568 Neurocounseling and Psychopharmacology
View Complete Curriculum
Start Your Application Today
No prerequisite coursework
To apply to Butler's online master's in Mental Health Counseling, you'll need:
Bachelor's degree from a regionally accredited four-year college or university
Cumulative undergraduate GPA of at least 3.0 on a 4.0 scale
Official transcripts for all previously attended undergraduate and graduate institutions
Two letters of recommendation
A personal statement
An interview
Based on the state you live in, the state requirements for licensure as a mental health counselor (or equivalent) may vary. You can find more information on our state restrictions page.
View Application Process
Affordable Tuition for a High-Quality Degree
Butler University is committed to offering affordable, competitive tuition. Speak to an enrollment counselor to discover the multiple ways to finance your degree.
Learn More
What You'll Learn
Our graduates are prepared to pursue dual-licensure in Indiana. Check requirements in your state as they may vary. Our forward-thinking curriculum meets state and national standards and ensures you're ready to meet modern challenges with individuals and communities.
Program Outcomes
Demonstrate effective skills in clinical mental health counseling and addictions counseling with clients of varying ages and backgrounds
Assess, diagnose, and treat mental health disorders in an evidence-based manner
Collect, analyze, and use data and research to inform practice and respond to community needs
Practice in a culturally responsive manner and continually reassess the impact of personal biases
Apply the ethical and legal requirements of the profession
Faculty Spotlight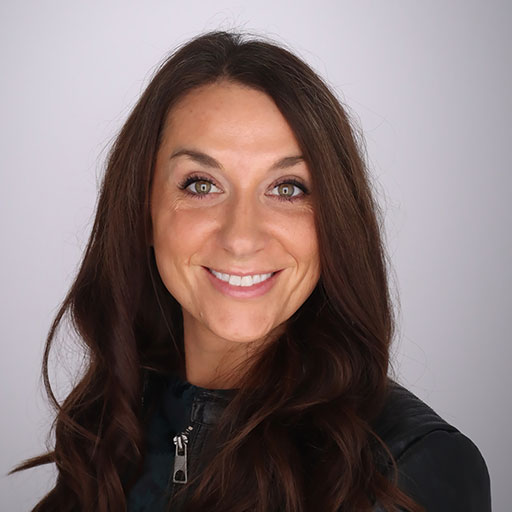 Chloe Moushey, MS, LMHC, Program Director
Courses taught:
ED 565: Psychopathology
ED 677: Foundations of Mental Health Counseling
ED 678: Knowledge & Skills in Practice of MHC
and more
Chloe Moushey, MS in Clinical Psychology and a licensed Mental Health Counselor (LMHC), gladly serves as the program director for Butler's online Master's program in Clinical Mental Health Counseling and School Counseling since its inaugural semester in Fall 2023.
Touchstone principles for her role centers on providing collaborative support and integrating theory with practical application. Her aim is to provide an approachable yet high-achieving learning environment while fostering open dialogue and a culture of curiosity. Chloe's approachability and expert knowledge make her an invaluable resource to her students.
"My hope for all learners in our program is to not only instill a high level of competence but also to nurture confidence and a deep commitment to inclusive, effective, and evidence-based client care."
Expert Butler University Faculty
Our online classes are taught by experienced Mental Health and School Counselors who understand what it takes to succeed in the field. They are all experts in the subject matter, well-known nationally for their work in the field, and ready to help you on your educational journey.
Quality Online Education from a Top-Ranked University
Our online programs are designed to provide the flexibility you need along with the in-depth instruction that prepares you to positively impact communities and individuals. You'll study with expert-level faculty with years of experience in their fields who bring their real-world understanding into the virtual classroom.
Discover Online
Answers to Common Questions
Find answers to common questions about Butler University's online programs. For information not covered here, our expert admission team is available to provide additional details and guidance.
Yes, with careful planning, the right electives, and one additional course, you can become dual-licensed in school counseling and mental health counseling in Indiana. While this may also be possible in other states, requirements vary and additional fieldwork may be necessary. Learn more about your state's licensure requirements by checking the school counseling state restrictions and mental health counseling state restrictions. Reach out to an admissions counselor for more information.
Currently, Butler University does not offer scholarships. Please consider the following options regarding finances:
Complete the FAFSA® to determine financial aid eligibility. Butler's FAFSA® code is 001788.
Apply for a Sallie Mae loan
Yes, the master's in Mental Health Counseling follows a cohort model. This allows you to build deeper relationships with peers and faculty, expanding your network, support system, and career opportunities.
The Master of Science in Mental Health Counseling is designed for working professionals with busy lives, so if something interrupts your normal course of study, you don't have to worry about losing the courses you've completed. You can take up to seven years to complete the degree, if needed. To see the curriculum, view our courses page.
Tuition is $700 per credit hour. You'll need to complete 60 credits for a total tuition of $42,000, not including fees or other costs. You can review all tuition costs on our tuition page.
Visit our FAQ page